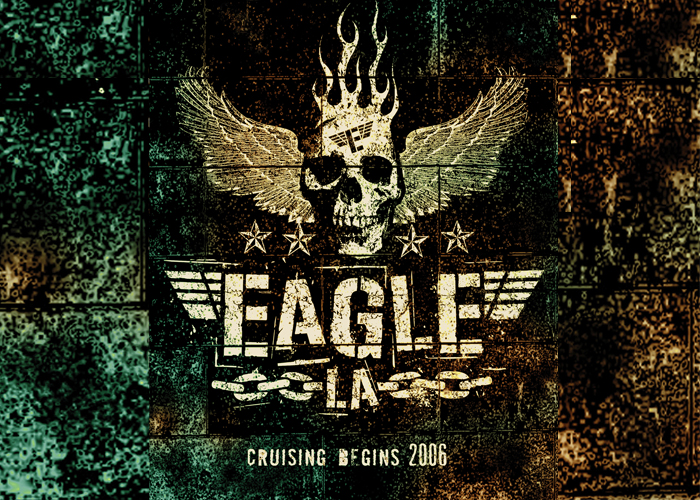 Pandas, husbears and cubs, oh my!
As some of you may know, my brother's gay, so is his boyfriend and many of my closest friends. As such, I'm quite familiar with most of L.A.'s gay clubs. Generally speaking, my experience with gay culture is limited to the WeHo and Sunset Junction varietals. I speak twink, appreciate go-go dancing boys (and girls) and fully embrace the honorific moniker "flame dame," the now PC term for the former "f— hag."
One group I know very little about is the bear/leather community. So when the opportunity arose to check out Eagle LA, I jumped on it. If you're a female, the very first thing you'll notice is 1) you'll likely be the only girl there and 2) wonder where all these big, strapping men have been hiding in Silver Lake.
I was the only girl that night and frankly, quite loved it. As with most gay bars, I was welcomed and treated with courtesy and deference. I had one 6'5 gentleman clear a path for me to the outdoor patio and yet another carve out a niche at the bar so I could squeeze in to order drinks. I fully embraced my damsel-hood in this sea of testosterone.
Here's where it gets iffy and where I may lose some of you. The main bar has flat-screen TVs surrounding it that plays adult scenes. You can't turn away from it, because it's literally visible from every angle.
If you're timid, bashful or easily flabbergasted–you'll likely be shocked. But, if you're like me, you'll understand that it comes with the territory and in all honesty, watching easy-on-eyes, manly men is a refreshing departure from seeing skinny hipsters in even skinnier jeans.
I thought I knew it all until I heard about this whole new world of Bearism: pandas (Asian bears), cubs (younger bears) and husbears (married bears). Aside from the friendly guys, the music was awesome (80s new wave) and drinks were potent.

Eagle LA, 4219 Santa Monica Blvd., Los Angeles, 90029, (323) 669-9472