About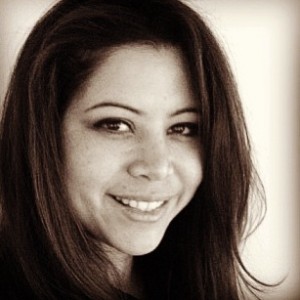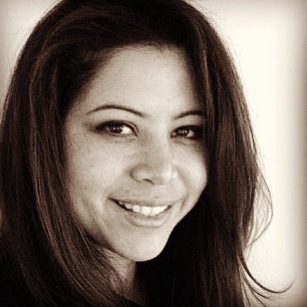 Vanessa Yan
Broker/Owner
DRE #01418060
I would love to be your agent.
Dreaming of a Craftsman, Spanish or Mid-Century character home in Los Angeles? If you're interested in buying, selling or just curious about real estate in Silver Lake, Highland Park, Eagle Rock, Echo Park, Mt. Washington, Atwater Village or Glendale you've come to the right spot.
My name is Vanessa, I'm a native Angeleno and local real estate broker. I love character homes, L.A.'s Eastside and sharing the best things to do in my hometown.
Soulful Abode Agents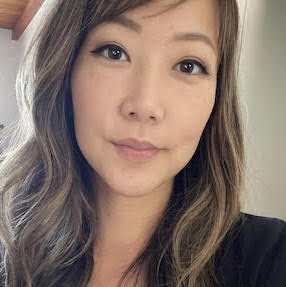 As my client, you'll get:
18 years of experience as a Los Angeles real estate agent
L.A. native who knows every pocket to help fine tune your search
Investment property background to help you make a sound financial decision
Strong negotiator who maintains friendly relationships with the area's top agents
Genuine passion for architecture, design and home restoration
Responsiveness to texts, emails and calls
Ability to make buying or selling a home fun, exciting and as stress-free as possible
Bio
Vanessa grew up playing in front of her parents photo studio on 7th & Broadway in Downtown Los Angeles and took her first steps in front of the legendary Roxie Theater. Born to a Chinese/Filipino mother and Argentine father, she only spoke Chinese and Spanish until she entered kindergarten.
She earned her B.A. from the University of California, Berkeley where she double majored in History and Political Science while holding down jobs at the Daily Californian and Kaiser Permanente. She obtained her real estate broker's license soon after. Ironically, Vanessa only planned on doing real estate to save for law school, then discovered she loved real estate and never revisited a J.D.
She has always lived in Los Angeles' Eastside from Silver Lake to the first home she bought in Highland Park. She loves the Eastside so much that she rarely makes it past WeHo. With her Asian background, she also maintains strong ties to the San Gabriel Valley where most of her extended family lives.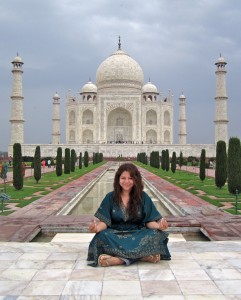 On her free time she enjoys traveling, cooking, obscure documentaries, working on her organic veggie garden, playing with her dogs and Words With Friends. She's also a 3x Elite Yelper, Korean BBQ enthusiast and frequenter of food truck, music and film festivals.
Vanessa Yan
Broker – Realtor | DRE #01418060
310-259-4381
Just Sold
519 La Casita Ln., Monrovia, 91016
3825 Lavell Dr., Los Angeles, 90065
3059 Piedmont Ave., La Crescenta, 91214
3229 Pyrites St., Los Angeles, 90032
1345 Rossmoyne Ave., Glendale, 91207
5206 Argus Dr., Los Angeles, 90041
408 W. Altadena Dr., Altadena, 91003
4736 Nob Hill Dr., Los Angeles, 90065
856 N. Coronado St., Los Angeles, 90026
6243 Oak Crest Way, Los Angeles, 90042
1127 E. Del Mar Blvd., Pasadena, 91106
619 S. Louise St., Glendale, 91205
5320 Zelzah Ave. #216, Encino, 91316
4633 Cleland Ave., Los Angeles, 90065
5243 Meridian St., Los Angeles, 90042
428 Redwood Dr., Pasadena, 91105
5166 Loleta Ave., Los Angeles, 90041
1701 Clinton St., #401, Los Angeles, 90026
2726 Dicturn Ave., Los Angeles, 90065
431 Scholl Dr., Glendale, 91206
444 Kempton Rd., Glendale, 91202
4311 Colfax Ave., Studio City, 91604
5015 Eagle View Cir., Los Angeles, 90041
10354 Fernglen Ave., Tujunga, 91042
5136 Stratford Rd., Los Angeles, 90042
209 Westmont Dr., Alhambra, 91775
1169 Isabel St., Los Angeles, 90065
5164 Highland View Ave., Los Angeles, 90041
3953 Brilliant Dr., Los Angeles, 90065
3444 La Clede Ave., Los Angeles, 90039
1508 Winchester Ave., Glendale, 91207
547 Coleman Ave., Los Angeles, 90042
960 Rosemount Rd., Glendale, 91207
116 W. Las Flores Dr., Altadena, 91001
5218 Argus Dr., Los Angeles, 90041
2610 Thomas St., Los Angeles, 90031
2939 Bank St., Los Angeles, 90065
3055 San Gabriel Ave., Glendale, 91208
776 Terrace 49, Los Angeles, 90042
2717 El Roble Dr., Los Angeles, 90041
478 E., Ave 28, Los Angeles, 90031
4623 Collis Ave., Los Angeles, 90032
2018 Griffith Park Blvd #303, Los Angeles, 90039
5638 Hill Oak Dr., Los Angeles, 90068
663 Emerald St., Upland, 91786
2621 W. Ave 34, Los Angeles, 90065
1517 N. Fairview St., Burbank, 91505
2032 Eden Dr., Glendale, 91206
3827 W. Ave 41, Los Angeles, 90065
2261 El Arbolita Dr., Glendale, 91208
9002 San Rafael Rd., Atascadero, 93422
501 E. Mountain St., Glendale, 91207
3800 Lockerbie Ln., Glendale, 91208
3549 Casitas Ave., Los Angeles, 90039
1525 El Paso Dr., Los Angeles, 90065
1951 Beachwood Dr. #204, Los Angeles, 90068
4607 Alumni Ave., Los Angeles, 90041
4614 Finley Ave. #34, Los Angeles, 90027
5080 Shearin Ave., Los Angeles, 90041
1330 Carmen Dr., Glendale, 91207
122 W. Mendocino St., Altadena, 91001
2727 Dicturn St., Los Angeles, 90065
866 N. Kenmore Ave., Los Angeles, 90029
1114 E. Mountain St., Glendale, 91207
1141 Heather Sq., Pasadena, 91104
4459 San Andreas Ave., Los Angeles, 90065
1440 N. Clybourn Ave., Burbank, 91505
12360 La Maida St., Valley Village, 91607
543 W. Stocker St. #2, Glendale, 91202
515 W. California Blvd., Pasadena, 91105
1900 Hilton Dr., Burbank, 91506
12360 La Maida St., Valley Village, 91607
4928 Wawona St., Los Angeles, 90041
3222 La Crescenta Ave., Glendale, 91208
1428 Hazelwood Ave., Los Angeles, 90041
2910 Van Pelt Pl., Los Angeles, 90026
1063 Oneonta Dr., Los Angeles, 90041
4452 Mont Eagle Pl., Los Angeles, 90041
110 W. Maple St., Glendale, 91204
2076 Avenel Ter., Los Angeles, 90039
527 Suncourt Terrace, Glendale, 91206
225 W. Ash Ave., Burbank, 91502
4409 Clybourn Ave., Toluca Lake, 91602
14536 Otsego St., Sherman Oaks, 91403
1624 Garden St., Glendale, 91201
12139 Wanda St., Los Angeles, 90031
712 Bernard St. #4, Los Angeles, 90026
10911 Bluffside Dr., Studio City, 91604
543 W. Stocker St., Glendale, 91202
3411 Tyburn St., Los Angeles, 90039
1420 N. Hoover St., Los Angeles, 90027
500 E. Del Mar Blvd. #32, Pasadena, 91101
4567 Lexington Ave. #104, Los Angeles, 90029
31145 Fernwood Ave., Los Angeles, 90039
108 W. 2nd St. #510, Los Angeles, 90012
4320 Beagle St., Los Angeles, 90032
5326 El Verano Ave., Los Angeles, 90041
752 Tularosa Dr., Los Angeles, 90026
108 W. 2nd St. #410, Los Angeles, 90012
2674 Cunard St., Los Angeles, 90065
4567 Lexington Ave., #206, Los Angeles, 90029
1517 Kemper St., Los Angeles, 90065
6310 Ivarene Ave., Los Angeles, 90068
3160 Verdugo Pl., Los Angeles, 90065
3193 Buckingham Rd., Glendale, 91206
1419 Fairfield St., Glendale, 91201
1508 Dixon St., Glendale, 91205
210 S. Avenue 63, Los Angeles, 90042
2005 El Vista Ct., Glendale, 91208
1720 Winmar Dr., Los Angeles, 90065
1503 Oak Grove Dr., Los Angeles, 90041
4955 Genevieve Ave., Los Angeles, 90041
310 E. Providencia Ave., Burbank, 91502
6176 St. Albans St., Los Angeles, 90042
3219 Kenneth Dr., Los Angeles, 90032
1624 Garden St., Glendale, 91201
814 W. Dryden St., Glendale, 91202
15029 Flallon Ave., Los Angeles, 90031
1420 N. Hoover St., Los Angeles, 90027
678 Glen Ave., Glendale, 91206
27 W. Palm St., Altadena, 91001
2418 Birkdale St., Los Angeles, 90031
425 La Loma Rd., Glendale, 91206
3718 Cazador St., Los Angeles, 90065
2522 Langdale Ave., Los Angeles, 90041
232 Joy St., Los Angeles, 90042
409 Isabel St., Los Angeles, 90065
446 W. Stocker St., Glendale, 91202
4531 Don Tonito Dr., Los Angeles, 90008
1517 Kemper St., Los Angeles, 90065
3945 Eagle Rock Blvd., #47 Los Angeles, 90065
5831 Buchanan St., Los Angeles, 90042
866 N. Kenmore Ave., Los Angeles, 90029
9022 Olin St., Los Angeles, 90034
5029 Hartwick St., Los Angeles, 90041
4452 Mont Eagle Pl., Los Angeles, 90041
3408 Rowena Ave., Los Angeles, 90027
6024 Annan Way, Los Angeles, 90042
1059 N. Hicks Ave., Los Angeles, 90063
704 Princeton St., Los Angeles, 90041
4928 Stratford Rd., Los Angeles, 90042
4618 Maubert Ave., Los Angeles, 90027
393 N. Ave. 57, Los Angeles, 90042
5218 Argus Dr., Los Angeles, 90041
1606 Marion Dr., Glendale, 91205
1231 Yosemite Dr., Los Angeles, 90041
1750 Kenneth Way, Pasadena, 91103
5135 Range View Ave., Los Angeles, 90042
1446 Ardmore Ave., Glendale, 91202
1671 Ard Eevin Ave., Glendale, 91202
1251 N. Whitnall Hwy., Burbank, 91505
1521 Puebla Dr., Glendale, 91207
1200 Ethel St., Glendale, 91207
1543 Randall Ct., Los Angeles, 90065
6169 St. Albans St., Los Angeles, 90042
3017 La Paz Dr., Los Angeles, 90039
2723 Medlow Ave., Los Angeles, 90065
4459 San Andreas Ave., Los Angeles, 90065
4924 Wiota St., Los Angeles, 90041
4216 Palmero Dr., Los Angeles, 90065
1720 Winmar St., Los Angeles, 90065
478 E. Ave. 28, Los Angeles, 90031
5080 Shearin Ave., Los Angeles, 90041
2147 Santa Ynez St., Los Angeles, 90026
2158 W. 28th St., Los Angeles, 90018
1562 The Midway St., Glendale, 91208
833 Tipton Terrace, Los Angeles, 90042
1912 Layton St., Pasadena, 91104
2939 Bank St., Los Angeles, 90065
440 N. Ave. 52, Los Angeles, 90042
684 Atkins Dr., Glendale, 91206
5306 Stratford Rd., Los Angeles, 90042
1059 N. Hicks Ave., Los Angeles, 90063
3530 Cazador St., Los Angeles, 90065
3456 Plata St., Los Angeles, 90026
1330 Carmen Dr., Glendale, 91207
5805 Meridian St., Los Angeles, 90042
542 W. Dryden St., Glendale, 91202
1022 Sanborn Ave., Los Angeles, 90029
3825 Lavell Dr., Los Angeles, 90065
808 N. Vendome St., Los Angeles, 90026
1715 Miramar St., Los Angeles, 90026
5360 W. Monroe St., Los Angeles, 90038
1936 Norwalk Ave., Los Angeles, 90041
5338 Buchanan St., Los Angeles, 90042
258 S. Ave. 52, Los Angeles, 90042
4257 Fountain Ave., Los Angeles, 90029
1300 Sanborn Ave., Los Angeles, 90027
501 San Pascual Ave., Los Angeles, 90042
526 Zinnia Lane, Glendale, 91205
175 W. Claremont St., Pasadena, 91103
1562 The Midway St., Glendale, 91208
830 Cavanagh Rd., Glendale, 91207
1518 Lake Shore Ave., Los Angeles, 90026
5119 Longfellow St., Los Angeles, 90042
830 Cavanagh Rd., Glenadale, 91207
684 Atkins Dr., Glendale, 91206
1723 Miramar St., Los Angeles, 90026
2928 Park Center Dr., Los Angeles, 90068
1940 W. Kenneth Rd., Glendale, 91201
938 Palm Ave. #9, West Hollywood, 90069
1423 Plumas St., Glendale, 91205
1535 N. Normandie Ave., Los Angeles, 90026
1341 Portia St., Los Angeles, 90026
350 Burchett St., Glendale, 91203
260 Stanton St., Pasadena, 91103
4621 Pickford St., Los Angeles, 90019
3724 Pasadena Ave., Los Angeles, 90031
1222 N. Olive Dr. #314, West Hollywood, 90069
4501 Maplewood Ave., Los Angeles, 90004
806 Lincoln Ave., Pasadena, 91103
407 S. Park View St., Los Angeles, 90057
607 N. Rampart, Los Angeles, 90026
1402 N. Raymond Ave., Pasadena, 91103
804 N. Vendome St., Los Angeles, 90026
2309 Spaulding Ave., Los Angeles, 90016
4259 Fountain Ave., Los Angeles, 90029
320 S. Ave. 60, Los Angeles, 90042
607 N. Rampart, Los Angeles, 90026