Friday, 6/22/12: Chocolate & Art Show at KGB Studio
From the Organizers: Come and join us for a night of live music, artwork, nude body painting, and chocolate!! KGB Studio is an ever-evolving creative spac–a hidden gem located right outside of Chinatown. There will be over 100 of Los Angeles' underground and emerging artists, face painting, chocolate, drinks, music and visual performances. 21 and over, free parking.
When: Fri, 6/22, 7PM-3AM
Where: KGB Studio, 1640 N. Spring St., Los Angeles, 90012
Cost: $5-10
Web: Chocolate & Art Show
Saturday, 6/23/12: Pendersleigh L.A. Maps Exhibit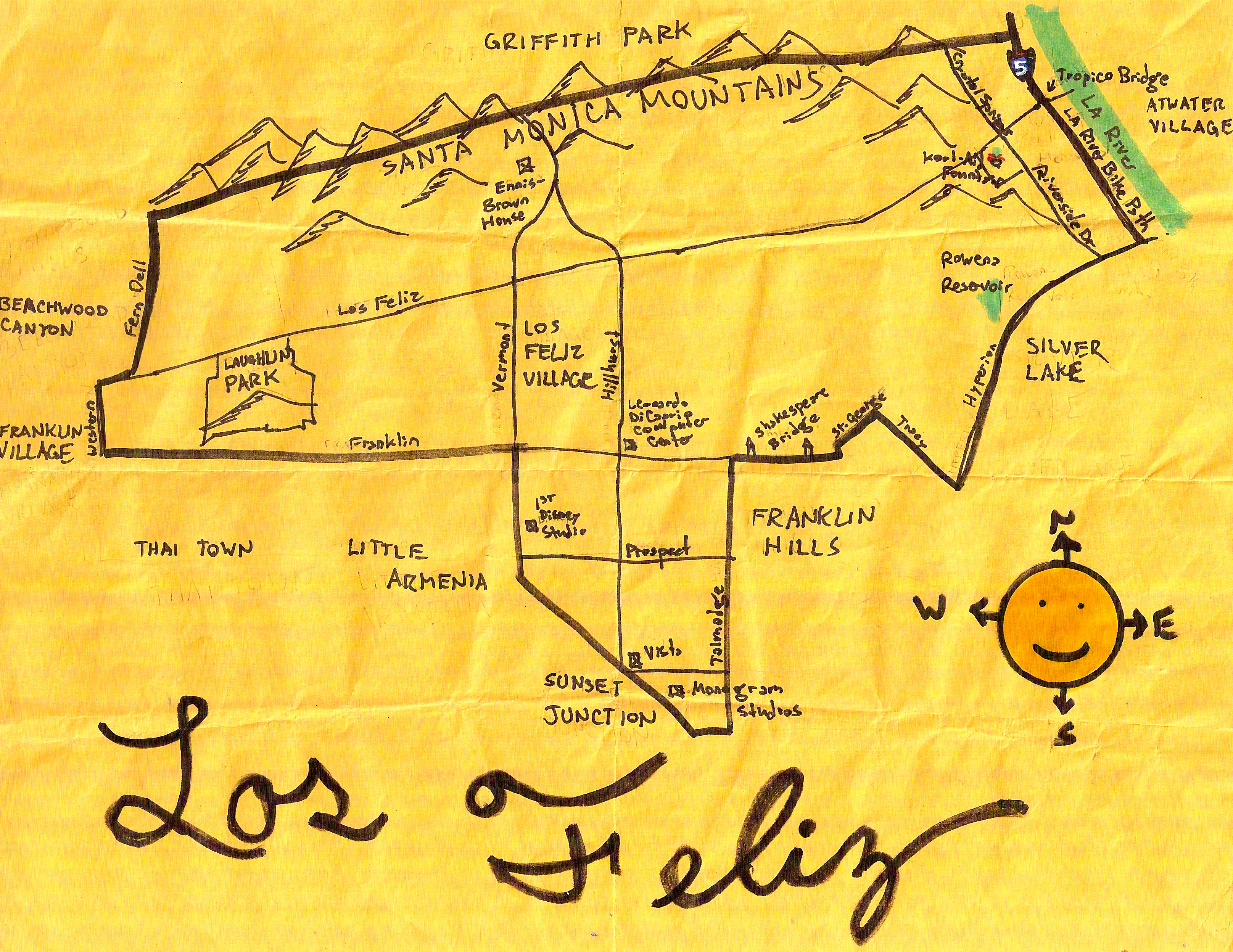 Angelenos! Come out and support my friend and Silver Lake artist Eric Brightwell on the eve of his work going international! You know him through my blog's über popular header, now get to know the man, myth and legend in person.
Under the tongue-in-cheeky, Old Worldly, "Pendersleigh & Sons Cartography," Eric has created what can only be described as organic L.A. art in the form of adorable, eccentric and incredibly fitting maps of L.A. and its even tinier hoods-within-a-hood. Have you ever heard of Frogstown? Yeah, me either.
After recent press on Soulful Abode, Eric was featured in the LA Times last week and it literally went viral! Did the biggest little blog on the Eastside have something to do with it? I'd like to think so!
To toast his impending world-wide fame, Echo Park's 1650 Gallery is hosting a special exhibition of his maps and a reception this Saturday at 7:30. Fans and lovers of L.A. are invited!
When: 6/23, 7:30PM-10:30M
Where: 1650 Gallery, 1650 Echo Park Ave., LA 90026
Cost: FREE
Web: 1650 Gallery
Street Food Cinema: Avatar
Street Food Cinema is back this Saturday with "Avatar," live music and food trucks! Purchase tickets here.
Trucks: Baby's Badass Burgers, Cousins Maine Lobster, Cambalache's Gourmet, Ludo Truck, Los Saigon + A ROCKin ICE!
Band: LONDON CRIES Presented by The Viper Room
Tips: Bring an inflatable twin sized Aerobed and blankets. Doggies permitted! Outside food and drinks permitted!
When: Sat, 6/23, Doors open at 5:30PM
Where: Exposition Park, 700 Exposition Park Dr., Los Angeles, 90037
Cost: $10-15
Web: Street Food Cinema
Sunday, 6/24/12: Devil's Night Drive-In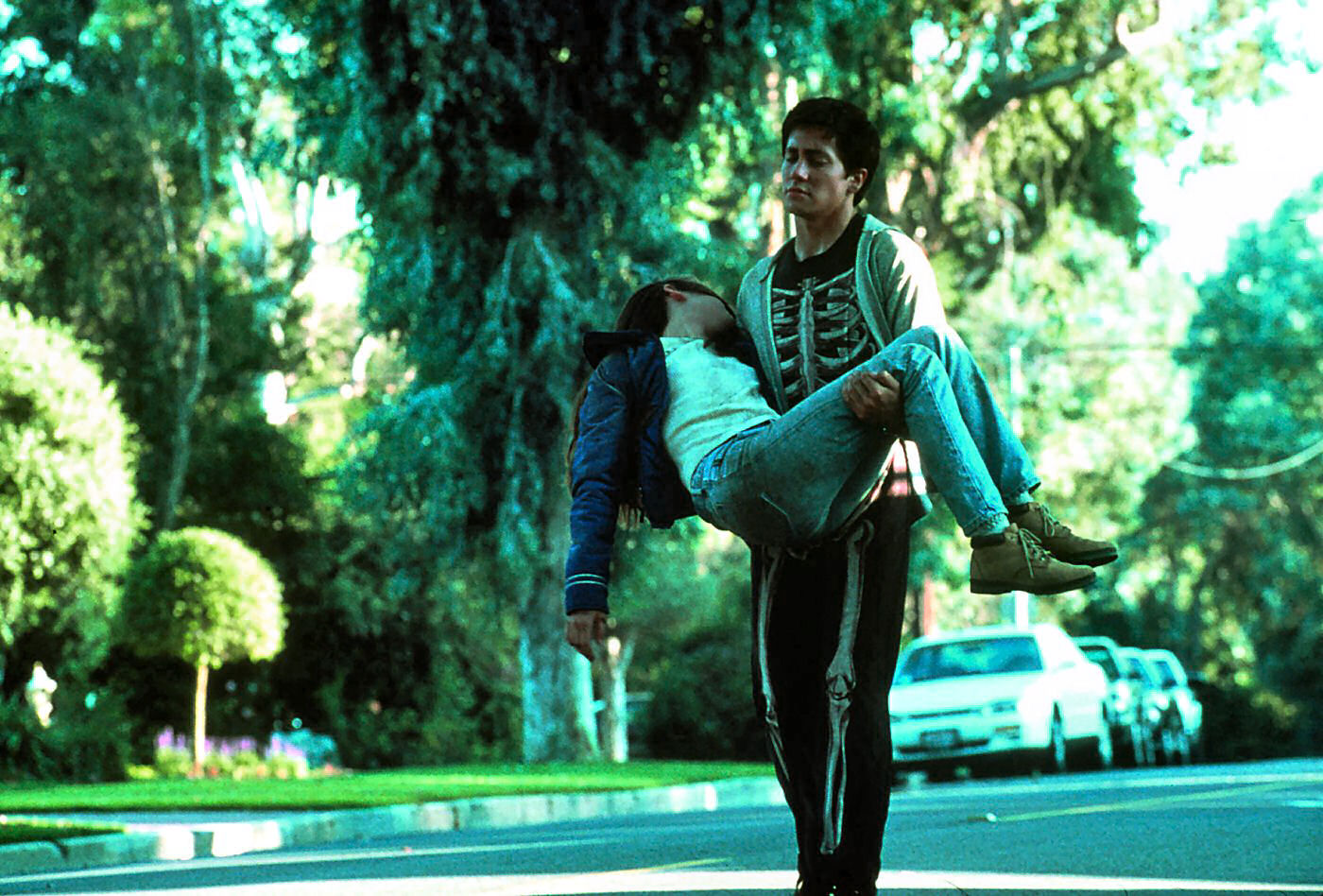 Devil's Night Drive-In is a bi-monthly movie night in Downtown L.A. This Sunday, catch the cult classic "Donnie Darko" on Devil's massive outdoor screen from the comfort of your car. FM transmitters will pipe in surround sound. For walk ins, bring lawn chairs blankets, liquor, pillows, basically what ever you want to get comfortable on Astroturf. Reservations encouraged, walk-ins welcomed.
Eats? Angel City Derby Girls provide hot dogs, hamburgers, nachos, popcorn, candy, drinks, and more. They also car hop so just flash your lights.
When: Sun, 6/24, Doors open at 7:30PM
Where: Devil's Night Drive-In, 240 W 4th St., Los Angeles, 90013
Cost: $10
Web: Devil's Night Drive-In