In case you missed it, Friday was National Donut Day. Doesn't that just sound incredibly wholesome and all-American?

Though I enjoy the occasional Krispy Kreme glazed donut, it's akin to eating sweetened air. What I'm partial to is a delectable rainbow sprinkle donut. My rainbow sprinkle donut standards are super high and it starts with the dough. It has to be more than just a vessel for the sweet glaze.
Needless to say, I've gone through my fair share of lackluster donuts across L.A. Lucky for you, the only 3 donuteurs I recommend are on the Eastside. These artisans are true to the art of donutery with fresh batches every hour and lines out the door.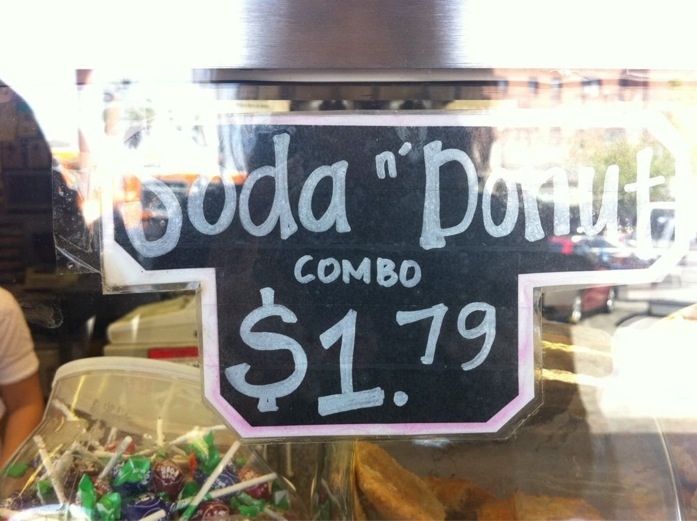 Colorado Donuts, 1578 Colorado Blvd., Los Angeles, 90041, 323-340-1962
Daily Donut, 1908 Hillhurst Ave., Los Angeles, 90027, 323-665-5043
California Donut, 3540 W. 3rd St., Los Angeles, 90020, 213-385-3318