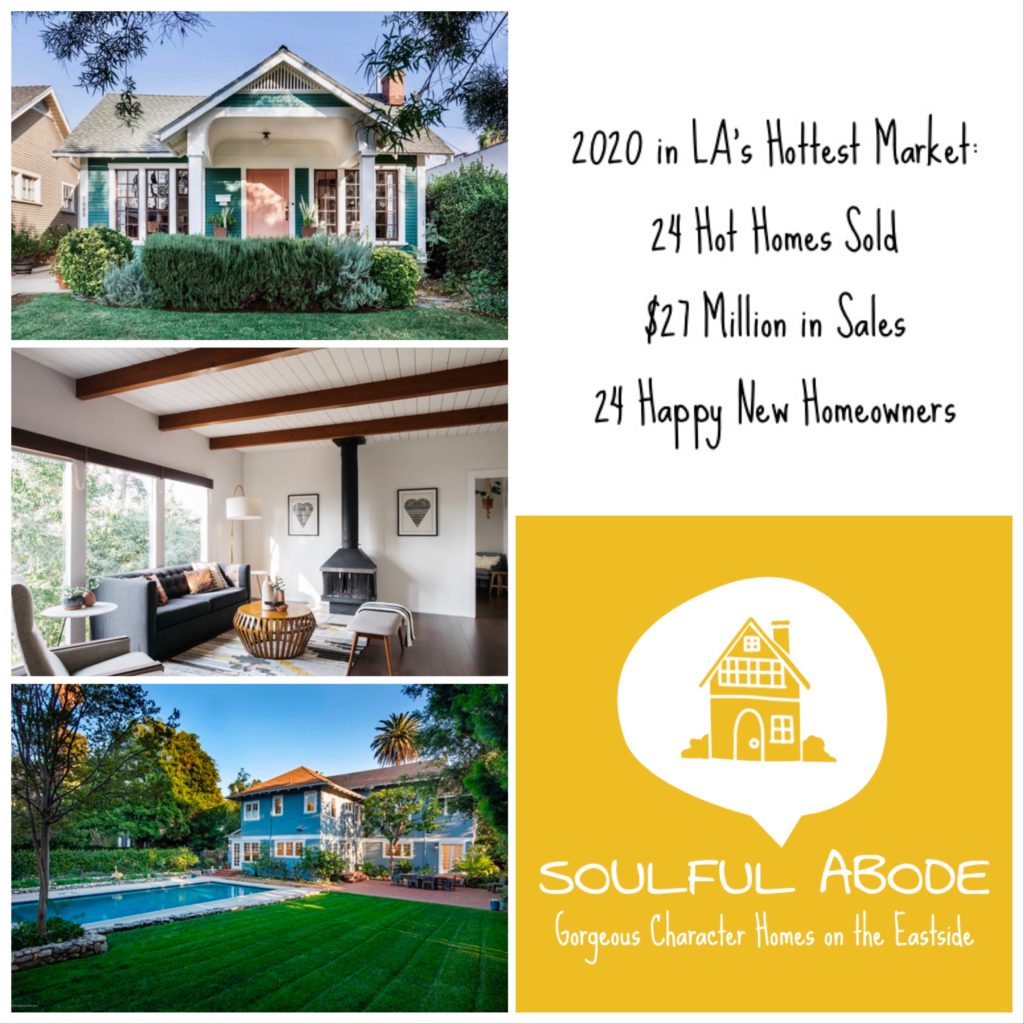 …and 2 kids under 6, 1 husband, homeschooling, 2 pets, 1 global pandemic and 0 childcare 😂.
Thank you to my wonderful clients who made 2020 one of the most memorable years ever! Despite the circumstances, you persevered—be it buying a new home to plant roots or a home sale that opened doors to new adventures. Being part of your journey and joy on closing day has been one of the great honors of my life.
Even after 17 years of selling homes from Silver Lake to Glendale and Eagle Rock to Highland Park, the deep feeling of shared happiness has not diminished, nor has the overwhelming gratitude for your trust, glowing reviews and of course, the highest compliment of all—the referrals of your friends and families so that I might help them find their way home. Thank you and Happy 2021!
Ready to make 2021 be the year you finally do it? Let's chat!