Friday, 9/7/12: Dance Samba Downtown
It's going to be a beautiful weekend Los Angeles! Here are some of the best, non-boring things to do in L.A.'s Eastside for the weekend of 9/7/12 to 9/9/12.
Tonight, partake in some open-air samba with you and a few hundred of your closest new friends. Dance Downtown welcomes all Angelenos of any skill level to learn, try and dance samba to live music. This even is free and tends to fill up fast.
When: Friday, 9/7, 6:30PM-10PM
Where: Music Center Plaza, 135 N. Grand Ave Los Angeles, 90012
Cost: FREE
Web: Dance Downtown
Saturday, 9/8/12: Taste of Koreatown
As if they didn't have me at Taste of Koreatown, which honestly, I taste at least once a week, there will also be BCD Tofu's Spicy Tofu Challenge (entering), a Soju Garden and KBBQ Cook-Off. Ahhhh! Featured participants include: BCD, Seoul Sausage Co., Parks BBQ and many more. Thirsty? Beverage sponsors ONE Coconut Water and Good Karma Aloe Juice will be on hand to put out those spicy soon tofu fires!
When: Saturday, 9/8, 12PM-5PM
Where: 3670 Wilshire Blvd., Los Angeles, 90010
Cost: $2-25
Web: Taste of Koreatown
Good Eats Pasadena: Food + Art + Music
Join 5000+ foodies this Saturday in Pasadena! Summer is almost over but before you say goodbye, enjoy a summer day filled with a smorgasbord of food, live music, chef demos, hands-on activities and more! Good Eats Pasadena will celebrate the culinary delights in Pasadena from local to regional artisanal vendors. Attendees will explore new eats, enjoy great music and take part in great chef workshops.
When: Saturday, 9/8, 11PM-6PM
Where: 23 S. Madison Ave., Pasadena, 91101
Cost: FREE
Web: Good Eats Pasadena
Sunday, 9/9/12: The Goonies in Los Feliz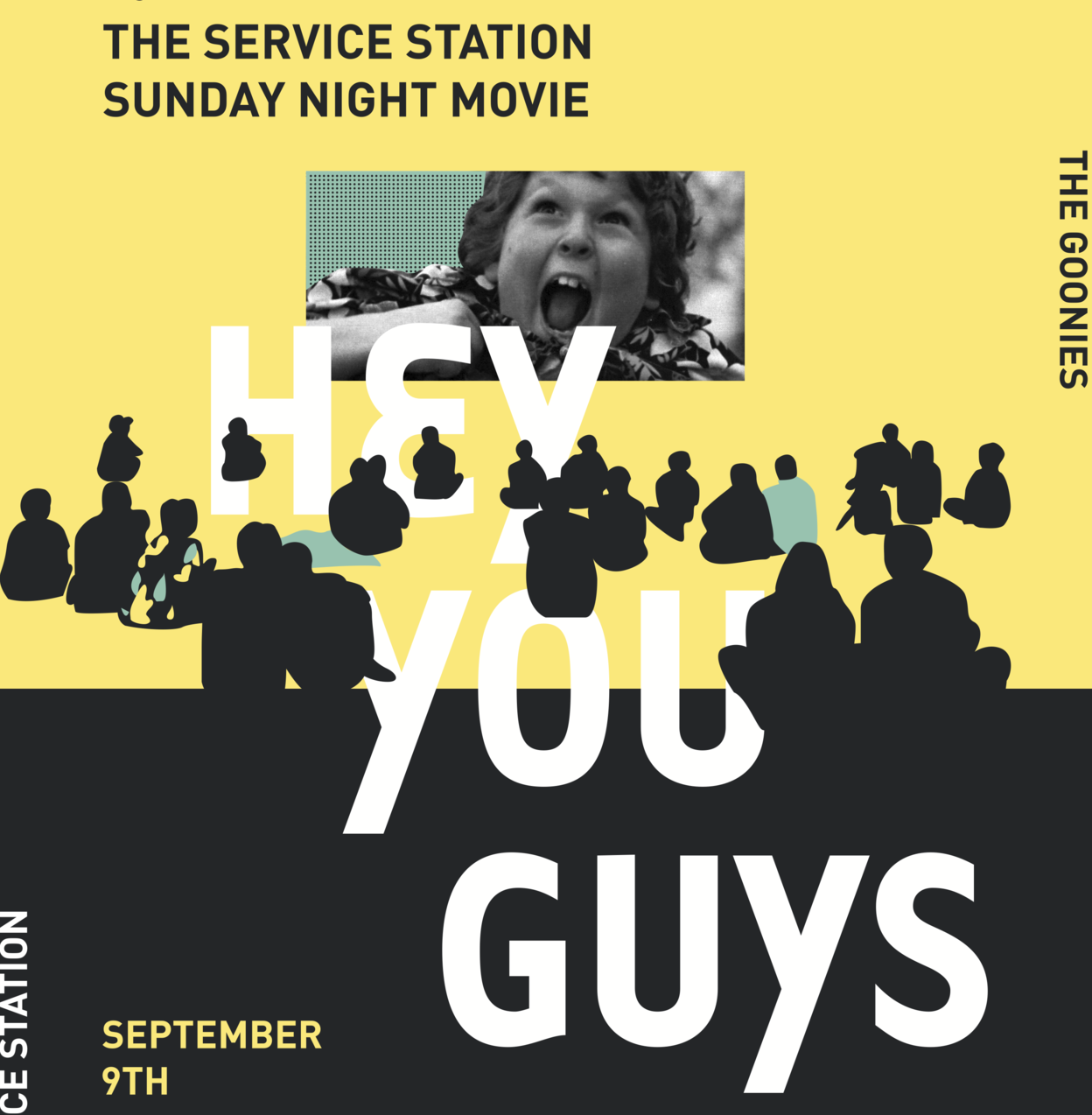 Heyyyyyyyyyyy Youuuuuuuuuuuuu Guyyyyyyyyyyyyyyyyyys!!!!­!!! The Service Station is presenting "The Goonies" with nosh provided by food trucks and booze via beer garden. Sloth love Chunk……… but only 500 tix will be distributed.
When: Sunday, 9/9, 5PM-10PM
Where: The Service Station, 3160 Riverside Dr., Los Angeles, 90027
Cost: $10
Web: The Service Station