Friday, 7/27/12: Atwater Movie Night Under the Stars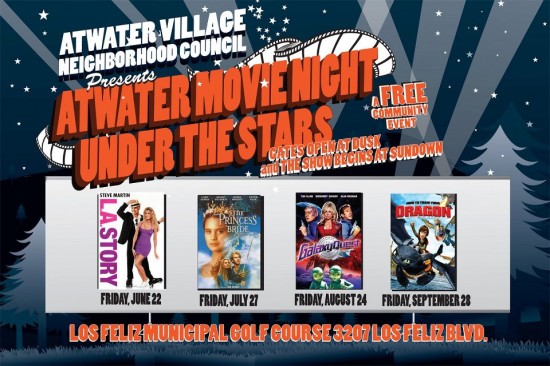 Bring goodies, treats, blankets and pillows for a night of Princess Buttercup, Westley and Andre the Giant in The Princess Bride. I've seen this movie a million times and I still love it! What girl doesn't want to be a princess?
When: 7/27, movie starts at 7:30PM
Where: Los Feliz Golf Course, 3207 Los Feliz Blvd., Los Angeles, 90039
Cost: FREE
Web: Atwater Movie Night
Saturday, 7/28/12: Chinatown Summer Nights
Part food event, part summer party, Chinatown Summer Nights presents an exciting hot spot for Angelenos. Taste the many culinary offerings of Chinatown and LA's gourmet food trucks. Watch Iron Chef style competitions, check out new bands, dance to the beats of KCRW DJs Jason Bentley and partake in non-stop noshing!
When: 7/28, 5PM-Midnight
Where: Chinatown, Cesar Chavez & Broadway, Los Angeles, 90012
Cost: FREE
Web: Chinatown Summer Nights
626 Night Market in Pasadena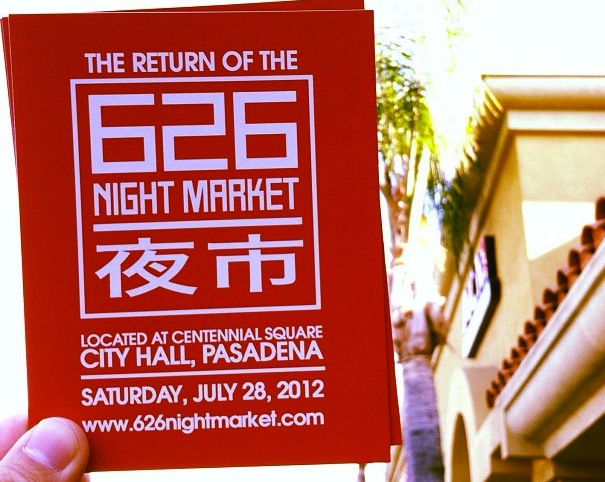 For those of you who experienced the logistics nightmare at the last 626 Night Market, you're in for a treat! It's back with exponentially expanded capacity, parking for 10,000 cars and more food with over 200 vendors.
When: 7/28, 4PM-11:30PM
Where: Pasadena City Hall, 100 N Garfield Ave., Pasadena
Cost: FREE
Web: 626 Night Market
Sunday, 7/29/12: Renegade Crafts Fair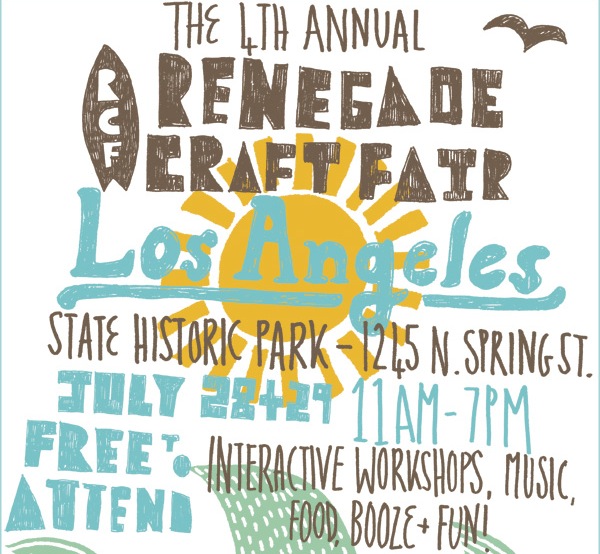 Get ready for hundreds of today's best indie crafters, hands-on workshops, music, food trucks, booze + oh so much more! You'll be able to get crafty with all kinds of awesome workshops and DJs from KXLU will be spinning our crafting + shopping soundtrack. Attendees can help LA's four-legged friends find a forever home with Second Acts Animal Rescue. We'll also have several of LA's finest food trucks on hand!
When: 7/29, 11AM-7PM
Where: L.A. State Historic Park, 1245 N. Spring St., Los Angeles, 90012
Cost: FREE
Web: Renegade Craft Fair
Pancake & Booze Art Show
Join hundreds of carb-loving, booze and art connoisseurs at LA's largest underground art show! Works by 75 emerging artists will be on display for a shocking $5 cover charge. Admission gets you a night of art, live music and all the pancakes you can devour! 21 and over only.
When: 7/28, 8PM-2AM
Where: Lot 613, 613 Imperial St., Los Angeles, 90021
Cost: $5
Web: Pancakes & Booze Art Show