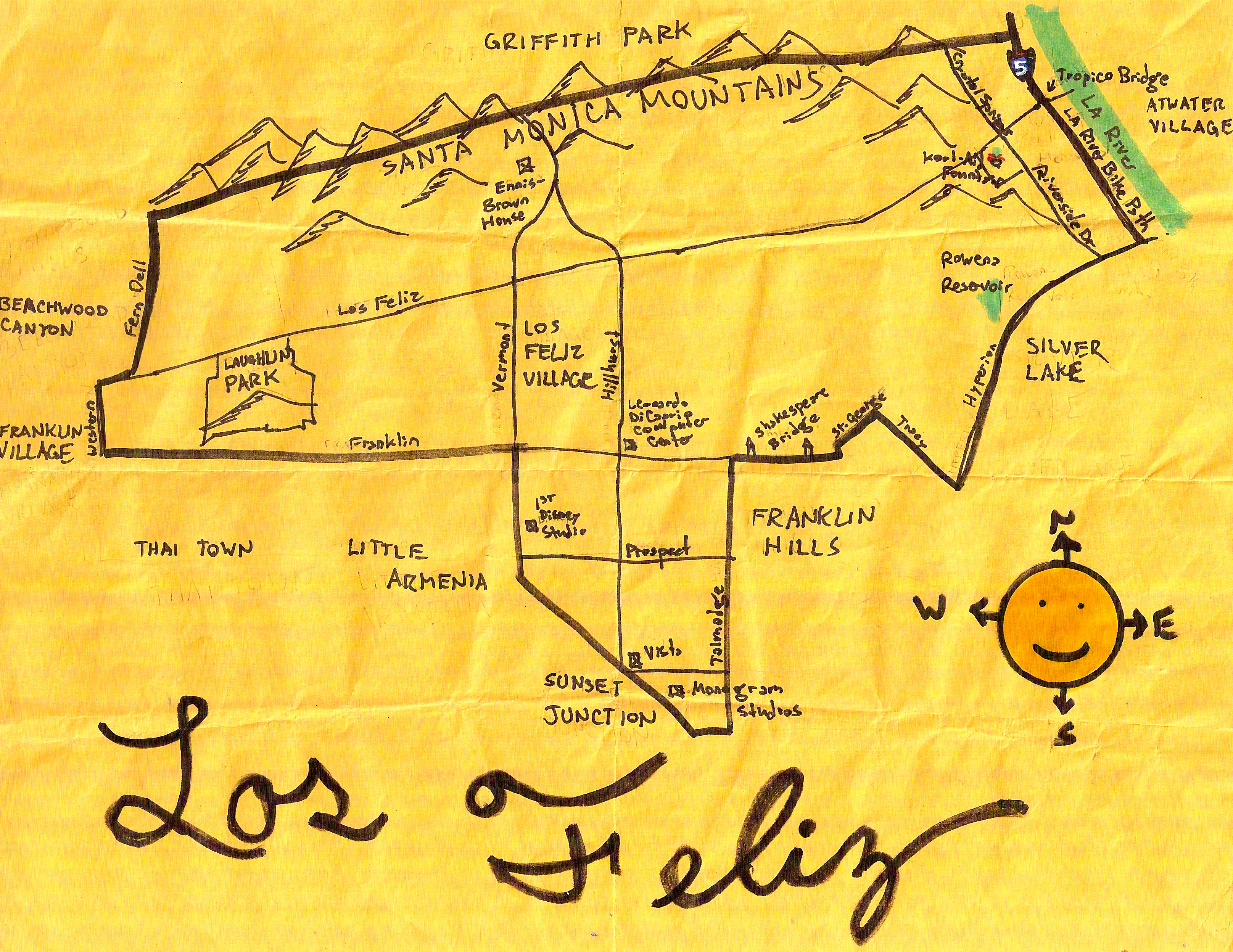 Angelenos! Come out and support my friend and Silver Lake artist Eric Brightwell on the eve of his work going international! You know him through my blog's über popular header, now get to know the man, myth and legend in person.

Under the tongue-in-cheeky, old worldly, "Pendersleigh & Sons Cartography," Eric has created what can only be described as organic L.A. art in the form of adorable, eccentric and incredibly fitting maps of L.A. and its even tinier hoods-within-a-hood. Have you ever heard of Frogtown? Yeah, me either.
After recent press on Soulful Abode, Eric was featured in the my story and reached out to Eric!)
To toast his impending world-wide fame, Echo Park's 1650 Gallery is hosting a special exhibition of his maps and a reception tonight at 7:30. Fans and lovers of L.A. are invited!
When: 6/23, 7:30PM-10:30M
Where: 1650 Gallery, 1650 Echo Park Ave., LA 90026
Cost: FREE
Web: 1650 Gallery