Friday, 5/11/12: NoHo Dine Out Friday Night
Just you, a few hundred other like minded food-truck lovers and 20 food purveyors. The best part? You can earn some much need karma for your gluttony because a portion of the proceeds from every NoHo Dine-Out goes to local dog rescue organizations.
Message from the organizer: Come out and dine with your neighbors and make new friends in the parking lot at. Bring your K 9 too, we're a Dog Friendly event! This Friday's trucks include: Crepe de Ville, Jose O'Malley, Helaiwa Shaved Ice, Currywurst
When: Fri, 5/11, 5:30-9PM
Where:  11452 Burbank Blvd, North Hollywood, just west of Lankershim
Cost: FREE
Web: NoHo Dine Out
Saturday, 5/12/12: Armenian Food Festival
Don't miss the Armenian Food Fair & Fest! Delicious Armenian food, pastries, live entertainment, performances and dancing throughout the day!
When: Sat, 5/12, 12PM-10PM
Where:  900 W Lincoln Ave., Montebello, 90640
Cost: $2
Web: Armenian Food Festival
Cowboys' BBQ & Craft Beer Fest
Join a hundred rabid, hungry Yelpers at Handy's legendary weekend BBQ. You can smell the sweet aroma from the moment you get off the 5. You will smell like smoke when you leave. You will have the most  amazing BBQ Tri-tip sandwich you ever had or rack of ribs. Their BBQ is delicious. After Handy's you can mosey down a block to the Tinhorn Flats Saloon for some craft beers
From the Organizers: Dress like a cowboy/cowgirl. You know, get that flannel that is stuck in the 90's out of your closet. Best dressed gets a prize…or a free tri-tip sandwich. Cow rustling will probably not be tolerated.
When: Sat, 5/12, 1PM-7PM
Where:  Handy's Market, 2514 W Magnolia Blvd., Burbank, 818-848-2500
Cost: FREE Admission, pay for your food

Eat. Drink. Art.
From the Organizers: Come spend the night with us! Celebrate an evening of artistic decadence with splended flair. We'll dance, drink and muse with people whose talents span a mixture of mediums, sounds and textures – in a one-of-a-kind space.
Atop beautiful Olive Hill, close to the stars, in the striking Frank Lloyd Wright-inspired Gallery in Barnsdall Park, this celebration will feature local connoisseurs to guide you through tastings of spectacular wines and beers offered in local establishments, an eclectic samping of L.A.'s best gormet food trucks, and amazingly talented DJ's who dare to make you dance.
Celebrate the Gallery and help us raise fun, friends, and a little cash to continue to support Los Angeles' most important young artists!
When: Sat, 5/12, 7-12AM
Where: Barnsdall Park, 4800 Hollywood Blvd., Los Angeles, 90027
Cost: $25 (Over 21 only)
Web: Eat. Drink. Art.
Sunday, 5/13/12: Mother's Day Guide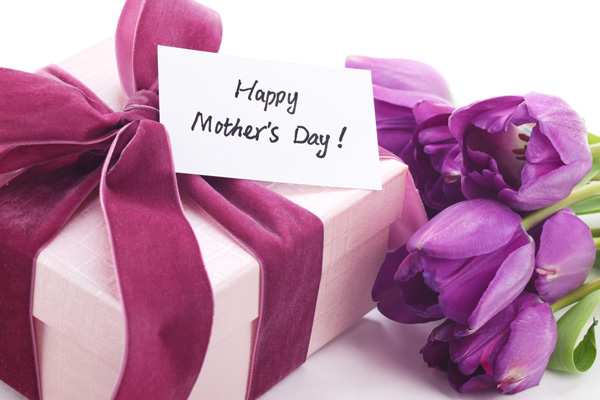 Public Kitchen & Bar at The Hollywood Roosevelt Hotel
Sometimes, nothing says "Let's celebrate!" quite like a buffet. For $38 per adult and $14 per child (8 years or younger), guests will enjoy an omelet station, oyster bar, charcuterie station, meat carving station, mashed potato bar, waffle bar, Farmer's Market salads, house-made yogurt parfaits, pastries, petit fours, and a variety of benedicts. Oh my! A Bloody Mary bar where guests can build their own drinks will round out the festivities. Reservations encouraged. 7000 Hollywood Blvd., Hollywood, 323-769-8888
Six Taste's Decadence Afternoon Tea Party
Why stick to brunch to celebrate Mother's Day, when you could also have High Tea? Los Angeles' own food tour company, Six Taste, is partnering with Chado Tea Room to host an early afternoon service on Saturday, complete with special tea blends, tea sandwiches, scones, champagne, chocolates, pies, and artisanal goods from Cutie Pie That and Tasty Clouds Cotton Candy Company. The event in Little Tokyo will take place from 11 a.m. to 1 p.m., and includes the tasting, flowers and a gift bag for $50. Tickets for the Saturday event are on sale here. 8422 1/2 W. 3rd St., 323-655-056, chadotea.com
Boxwood Cafe by Gordon Ramsay at The London West Hollywood 
If you're hoping to show out-of-towners a quintessentially Los Angeles experience, a brunch in West Hollywood may be the way to go. For $55 per person, guests will enjoy mushroom crepes, applewood smoked Pacific salmon, granola French toast a la "peach melba," baked quiche, butter poached lobster and toasted brioche, fried chicken and a variety of pastries, cakes, and tarts from Gordon Ramsay's kitchen. Served on Sunday from 11 a.m. to 3 p.m. 1020 N. San Vicente Blvd., 310-358-7788, thelondonwesthollywood.com
Mother's Day tips courtesy of Los Angeles Magazine