Friday, 5/4/12: Lucha VaVOOM's Cinco de Mayan
I still remember my first Lucha VaVOOM because it was one of the craziest, most entertaining homegrown shows I've ever seen. Born in L.A., this show isn't for the faint of heart. It combines Mexican masked wrestling, burlesque and a big dollop of 'Nacho Libre' into one saucy, spicy spectacular. Don't forget the chant–when they say "LUCHA!" roar back with "VAVOOOOM!!" 5/5 is SOLD OUT, tickets remaining for tonight's show.
From the Organizers: One ticket also gets you into the Mayan's legendary Salsa Night after the Lucha VaVOOM show. Stick around and dance with all your favorite Lucha VaVOOM characters! Also on hand will be the donkey photo booth, Aztec dancers, mariachis, tamales, folkloricas, salsa dancing and a giant conga line!
Tickets available at http://ticketweb.com and our outlets:
Wacko, 4633 Hollywood Blvd
BRAT, 1938 14th St, Santa Monica
Garage Pizza, 100 1/2 West 7th Street, Downtown LA
When: Fri-Sat, 5/4-5/5 @ 8PM
Where: The Mayan Theatre, 1038 S. Spring St., Los Angeles, 90015
Cost: $45
Web: Lucha VaVoom
Saturday, 5/5/12: Cinco de Mayo Para Foodies
I thought I'd heard it all until this: Mexikosher, L.A. only 100% kosher, 100% Mexican restaurant. Join them Saturday for Manischewitz margaritas, a 1-day only duck confit carnitas special and the Bottle Dancers, a Jewish dance troupe direct from New York. Yes, now YOU'VE heard it all. Mexikosher, 8832 W. Pico Blvd., Los Angeles, 90035, 310-271-0900
Malo's Cinco de Mayo Fiesta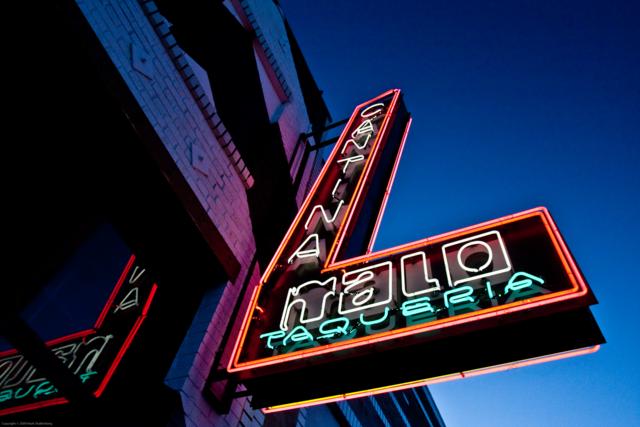 If you haven't gone to Malo, you're missing out on one of the best bars on the Eastside, tasty pickle tacos (they're famous for this) and my favorite restaurant carnitas and mole. Both Silver Lake and DTLA locations will be hosting parties with lots of tequila, blended margaritas and mariachis. Malo, 4326 W. Sunset Blvd., Los Angeles, 90029, 323-664-1011
El Chavo's Cinco de Chavo
From 4 p.m.-2 a.m., the restaurant where neon-colored sombreros adorn the ceiling hosts "Cinco de Chavo" with DJ Cyrano spinning cumbia and salsa on the patio, $5 margaritas until 9 p.m., and a $10 combo plate option — three tacos, rice, beans, plus a margarita or beer. No cover charge, 21+ only. El Chavo, 4441 W. Sunset Blvd., Los Angeles, 90027, 323-664-0871
138th Annual Olvera Street Cinco de Mayo Festival
For over 100 years, Angelenos and visitors have converged at"El Pueblo Historical Monument" at Olvera Street on May 5th to celebrate the Mexican army unlikely victory over French forces at the Battle of Puebla in 1862. A small, poorly-equipped Mexican Army defeated a the Napoleon-led French Army that had not been defeated in fifty years! Come celebrate at the Plaza with live music, dance, art, artisans, piñatas and lots of food! 5/5-5/6, 11AM-7PM, Olvera Street, 845 N. Alameda St., Los Angeles, 90012, 213-628-1274
Sunday, 5/6/12: Taste of the Eastside Food Festival
Beautiful Barnsdall Park hosts the 2nd Annual Taste of the Eastside. Thirty of the Eastside's marquee eateries will be on hand to dole out unlimited samples to ravenous foodie, like me, and heading cooking demonstrations. Eagle Rock Brewery and Silver Lake Wine, among others, will be keeping glasses full at the beer and wine garden. Bring your blanket and picnic under the sun on Barnsdall grassy lawn with views galore!
When: Sun, 5/6, 12-5PM
Where: Barnsdall Park, 4800 Hollywood Blvd., Los Angeles, 90027
Cost: $35-65
Web: Taste of the Eastside