Friday, 4/13/12: Bahooka Tiki Celebration
Join a hundred or so of the most rabid LA Yelpers for a tiki event at Bahooka Family Restaurant in Rosemead. I'm not entirely sure how I feel about wet weather, slick roads and heavily inebriated Don Ho-enthusiasts on the road–so be sure to bring your DD (designated driver)!
Message from the Organizers: I'm not sure where they get this idea that Bahooka is anything remotely close to a family restaurant. It's really not. It's booze in punch bowl heavy all the way. With hundreds of fishes in the tanks as well as a metric ton of alcohol in bowls, this will be an interesting tiki adventure. Come for the booze, stay for the fish tanks. Highly suggest you come decked out in your best tiki wear–most tiki-themed wins a tiki-prize.
When: 4/13/12, 7:30PM-10:30PM
Where: Bahooka Family Restaurant, 4501 Rosemead Blvd. Rosemead, 91770, 626-285-1241
Cost: FREE admission, pay for your own drinks
Web: Bahooka Tiki
Saturday, 4/14/12: Backyard Chickens & Bees
Every since I had my first farm fresh egg a few years ago, I've tinkered with the idea of having a backyard coup. No, I'm not crazy. In fact, the folks at My Pet Chicken state that business from city slickers is at an all-time high. And yes, it's legal to keep chickens in nearly all parts of Los Angeles.
My Pet Chicken Says: Save a chicken from factory farm life and wow neighbors, friends and family with the green eggs from your Ameraucana hens. Confound them by scooping up your pet chicken and cuddling it. Astound them when your chicken falls asleep in your arms after you've lovingly stroked its comb and wattles. Make them green with envy at the lawn your flock has made effortlessly fabulous. You'll be rewarded with the best tasting eggs of your life.
When: 4/14/12, 9:30AM-12:30PM
Where: The Arboretum, Palm Room, 301 N. Baldwin Ave., Arcadia, 91007
Cost: Class $30
Web: Backyard Chickens & Bees
626 Asian Night Market in Pasadena
Message from the Organizers: A late night market, mouth watering foods, products from local businesses, a festive environment—this is the 626 Night Market in Pasadena. Our mission is to bring an icon of Asian culture, food, and commerce to Southern California: the Asian Night Market. We will also throw into the mix certain elements of Los Angeles culture, technology, and start up experimentation. The night market is for local businesses, entrepreneurs, and the people of L.A. Please support!
When: 4/14/12 @ 5PM-1AM
Where: Oakland Ave, between Colorado and Union in the heart of Pasadena
Cost: FREE
Web: Asian Night Market
10th Annual Indian Film Festival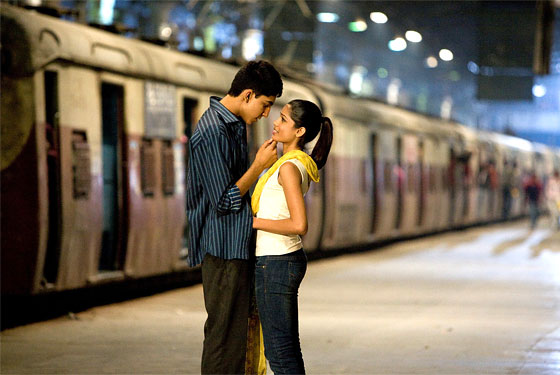 I am an unabashed Indiaphile. I love Indian people, food, culture, music, the colors, the clothes, dance and nearly convinced my beloved to give me an Indian wedding. That being said, I think you know where I'll be all weekend.
The Indian Film Festival of Los Angeles will once again bridge the gap between the two largest entertainment industries in the world, showcase over 40 films from or about Indian culture, host the highly anticipated gala events, bring back the wildly popular "Bollywood by Night" film section, and feature live music and dance performances. IFFLA will also host and honor leading South Asian entertainment industry executives, present its annual seminars day, and offer jury and audience choice awards.
When: Through Sunday, 4/15/12 at 11PM
Where: Arclight Hollywood, 6360 Sunset Blvd., Los Angeles , 90028
Cost: $13-$250
Web: Indian Film Festival
Sunday, 4/15/12: Pasadena Showcase House of Design
Join 30,000 other architecture enthusiasts (homies?) for a guided tour of a 1927 Spanish Colonial mansion in La Cañada Flintridge. The Pasadena Showcase House of Design, now in it's 48th year, is an all-volunteer non-profit that raises funds to promote youth music education and the L.A. Philharmonic. To date, PSHA has donated over $18 million in proceeds to these programs. Funds have also provided opportunities for over 350,000 children to discover, enjoy and study classical music.
This year party is even bigger and involves food, drink and shopping. The mansion, named "Casa de Las Puertas" or "Home of Doors," was built by noted architect John Winford Byers and has been made over by a team of designers, landscapers and furniture makers. When the home debuted in 1927, the LA Times lauded its arrival with great fanfare. See what all the praise was about now through May 13.
When: Starts 4/15/12 and continues through 5/13/12
Where: Shuttles leave from the Pasadena Rose Bowl
Cost: $30
Web: Pasadena Showcase House of Design